Oh, Halloween, how do I love thee? Let me count the ways....
It's a lot, trust me. We take Halloween very seriously in our home. Jeff takes it off from work every year. We get our yard really spooky, get some really good candy, make the girls whatever costume they desire, and plan out the most strategic trick or treating route you've ever seen!
I don't know where my fondness for this holiday came from, all I know is it was always there. I love the surreal and I enjoy the macabre. I thrive on theatrics, so why wouldn't I love Halloween? I count myself lucky that I married a man with the same fondness for the holiday. Here is his costume. He loves the reaction he gets from it. Now don't go thinking that he runs after little children trying to terrify them. He would never do that...he just has to walk by and that does the job. All in good spirit, I promise. Abbey and Lindsay like to pretend that he is their own personal monster that they have beaten into submission and made into a guide for their night of fun. They will say, "Where to now monster!". Jeff will simply raise his hand in a direction and the girls will follow, they love it. (he has two different shrouds, he could only find the lightweight one this year, hence the clothes underneath showing. Really, I think it was only because of the flash.)
I make their costumes most years. My mom is a great seamstress and she does the ones that are
just to complicated for me. I am just learning how to sew. Most times it's not even with a pattern. I just wing it. Usually because I become frustrated with the pattern and I think to myself, "I can do better on my own!". If I can buy it, I do. The girls and I can never seem to find just the right one, and I end up having to make it to suit their specifications. This year I made Abbey's witch costume all by myself! I am so proud! I used a pattern and everything. Lindsay's princess costume was made by my mom a couple of years ago as a Christmas present. It usually serves as her party dress, but she decided that it would be acceptable as Halloween attire.
We went to the Tri-Cities this year for Halloween. My mom really wanted us to go. She pointed out that if we move away, she wont be able to see the girls, and she wants to spend as much time with them as possible until we leave. So sure. Why not? They missed a day of school, we packed up the pumpkins and we had a great weekend with the old family. I even helped hand out candy from my parents garage.
Our pumpkins turned out really great. Jeff did a perfect Charlie Brown face. M
ine was very sly and the girls did happy faces (kind of boring, but they have room for
improvement.)
The nice thing about maybe moving to Vegas, costume wise, they will be able to wear what ever they want. If Lindsay wants to be a fairy, she wont have to wear a bunch of layers underneath. I always wanted that when I was a kid. I felt awful having to put a coat on over my really cool costume. I refused the year I dressed up as Jem. I froze, but I looked TRULY OUTRAGEOUS!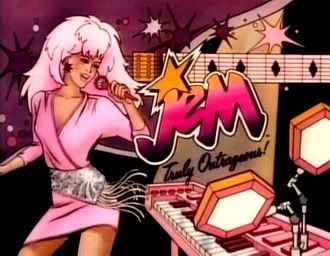 I have developed a layering system under my girls costumes. They have never been cold and they have never needed to wear a coat.
Well thanks for reading. I need to go take some more dayquil and get something to eat. Stupid flu.